You can access the Neptun system of Óbuda University by clicking the following picture: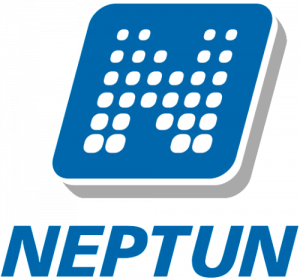 We will forward the Neptun codes for every admitted students during the enrollment procedure via the given e-mail addresses until the 31st of July 2022. the latest.
(Please check the Spam/Unsolicited mail/Junk mail folders as well!)
In case you have not received our e-mail notification about the Neptun code until the 31st of July 2022 – or you cannot login with the given code and password – please, notify our colleagues from the given list of e-mails, and they will help you:
On the Neptun student web interface, educational materials demonstrating the use of Neptun are available, knowledge of which facilitates quick and accurate use of the system.
Detailed information about the materials can be found on this page.