You can access the Neptun system of Óbuda University by clicking the following picture: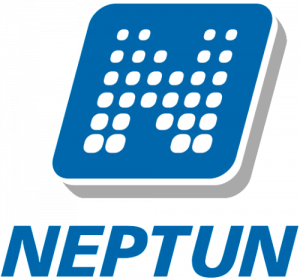 We will send the Neptun identification code to every admitted student to the email address provided during the general admission procedure by July 31 at the latest, or in the case of supplementary admission procedure, by the beginning of the registration week at the latest.
(Please check the Spam/Unsolicited mail/Junk mail folders as well!)
Definition:
Registration Week: The first week of the academic period, during which primarily academic-related tasks (such as semester registration, subject, and course enrolment) can be completed or finalized. For the 2023/24/1 semester, it will take place between September 4 and 8, 2023.
Academic Period (Semester): The 15-week period that includes both the Registration Week and the weeks when regular classes are held. For the 2023/24/1 semester, it will be from September 4 to December 16, 2023.
If you do not receive our email notification about the Neptun identification code by the aforementioned deadline, or if you are unable to log in with the provided identification code and password, please let us know at the contacts provided below, and our competent staff will assist you with this matter:
On the Neptun student web interface, educational materials demonstrating the use of Neptun are available, knowledge of which facilitates quick and accurate use of the system.
Detailed information about the materials can be found on this page https://neptun.uni-obuda.hu/felveteli/